SPLASH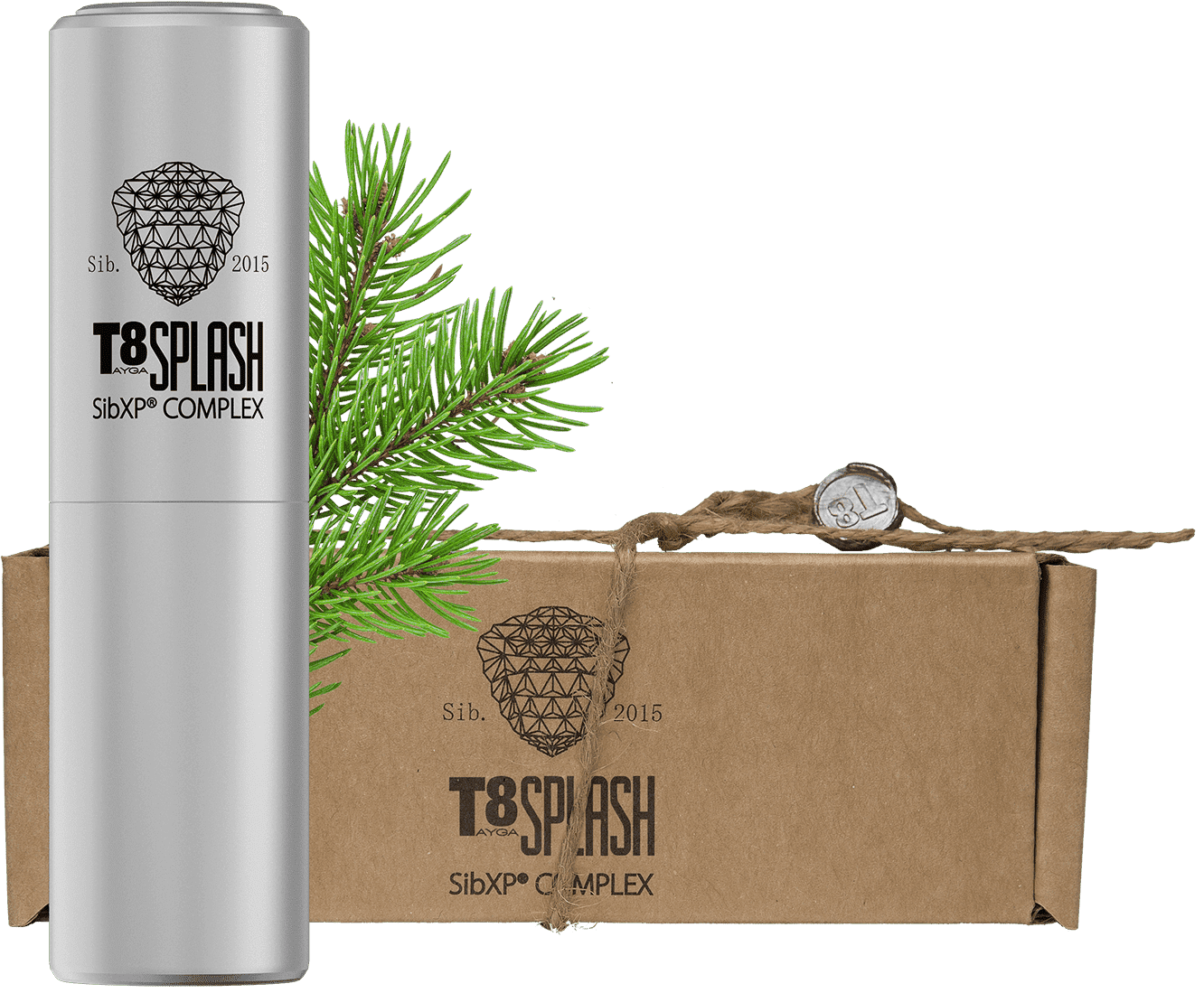 SPLASH
Т8 Splash is your everyday splash of freshness and energy based on SibXP®Complex!

Buy
Tayga8 in a fresh mode:
Restores productivity
Increases the level of haemoglobin
Protects the immune system
Freshens breath
Restores and optimizes productivity due to the SibXP®Complex formula adapted for the use as a spray
Schisandra (Magnolia Vine)
Far-Eastern berry of "five tastes", the plant with delicate lemon aroma. Quickly optimizes the vigour of the body, tones and freshens.
Ginseng
The famous "root of life" returns youth and vitality. Increases productivity, reduces fatigue, activates the nervous system.
Menthol
Derived from the essential oil of peppermint it quickly and effectively freshens breath. Nice and cool menthol tastes great with an astringent fir taste of Tayga8.
Polyprenols in the SibXP®Complex
The unique natural bioregulators from fir-needles of Siberian trees. Restore cellular structure, optimize the work of the body systems.
Cellular fir juice in SibXP®Complex
Nutrients-rich intracellular fluid of fresh fir boughs. Has a healing effect on the oral mucosa.
Recommended Use:
Turn the cap of the bottle and spray under your tongue by two or three quick pressings. Use three-five times a day.
10 pressings will provide a daily ration of polyprenols.
Contraindications:
Individual hypersensitiveness to any of the ingredients
Pregnancy, lactation
Age under 18
Hypertonia tendency
Ingredients: Water, Sorbitol, Fir cell juice, Polysorbate -80, Polyprenols 85%, Ginseng root extract, Schisandra extract, Stevioside, Menthol.
Volume 20 ml.