TUTE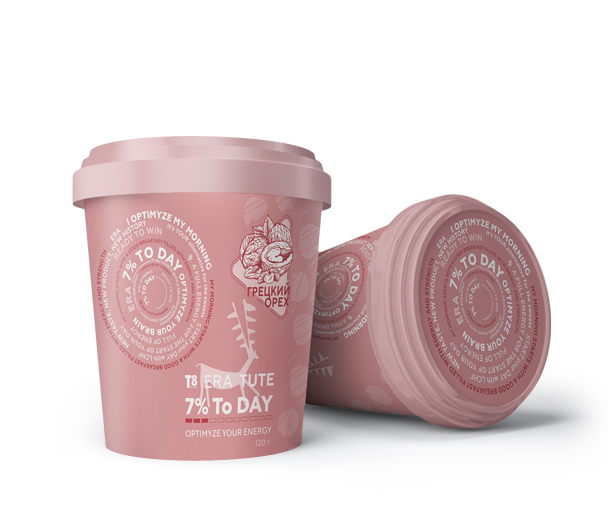 TUTE
T8 Tute-flax-based cookies without added sugar. It will help to supply your body with energy, but it will not allow you to gain weight.
BUY
The T8 Tute cookie improves the functioning of the mitochondrial pool of the cell in two ways at once:
1. The product contains flax and sunflower seeds. They are the richest source of unsaturated omega-3 fatty acids. And these acids, in turn, serve as a qualitative substrate for the qualitative improvement of the membranes of all cells, including the membranes of mitochondria, which contributes to the improvement of the synthesis of molecules in the mitochondria.
2. Ascorbic acid (vitamin C) and tocopherol (vitamin E) are also part of the active formula of T8 TUTE. These compounds have extremely high antioxidant activity. They are able to bind free radicals that are formed as a result of energy generation by mitochondria and damage mitochondrial membranes, impairing their functions. This means that the reduction of oxidative stress due to the use of vitamins C and E directly leads to an increase in the energy potential of the cell.

In addition, T8 Tute cookies do not contain sugar, and stevia extract is used as a sweetener. Therefore, this product is recommended for all those who live in the LCHF style and strive to control their body weight.
How to use T8 Tute?
Cookies can be eaten just like that, along with tea. However, it is also convenient to use it as a basis for creating desserts with cheeses, cottage cheese, various berries, etc. Then you will get a delicious and nutritious breakfast that will give you a boost of strength and energy for the whole day.
Today in the line of sweet cookies T8 Tute there are already two useful products with different tastes:
T8 Tute feeling with cannabis kernels;
T8 Tute brain with walnut.
T8 TUTE FEELING
Ingredients: inulin syrup, refined flax seed, hemp protein, sunflower seed, hemp seed, antioxidant ascorbic acid, fermented glucose.
T8 TUTE BRAIN
Ingredients: inulin syrup, refined flax seed, crushed flax seed, sunflower seed, crushed walnut, antioxidant ascorbic acid, fermented glucose.
Contraindications: individual intolerance to the components.
Weight: 120 g.
Best before: 10 months.
| | |
| --- | --- |
| Nutritional value per 100 g. | |
| Fats | 32.23 g. |
| Proteins | 13.15 g. |
| Carbohydrates | 4.97 g. |
| Energy value | 362,55 Kcal/g. |